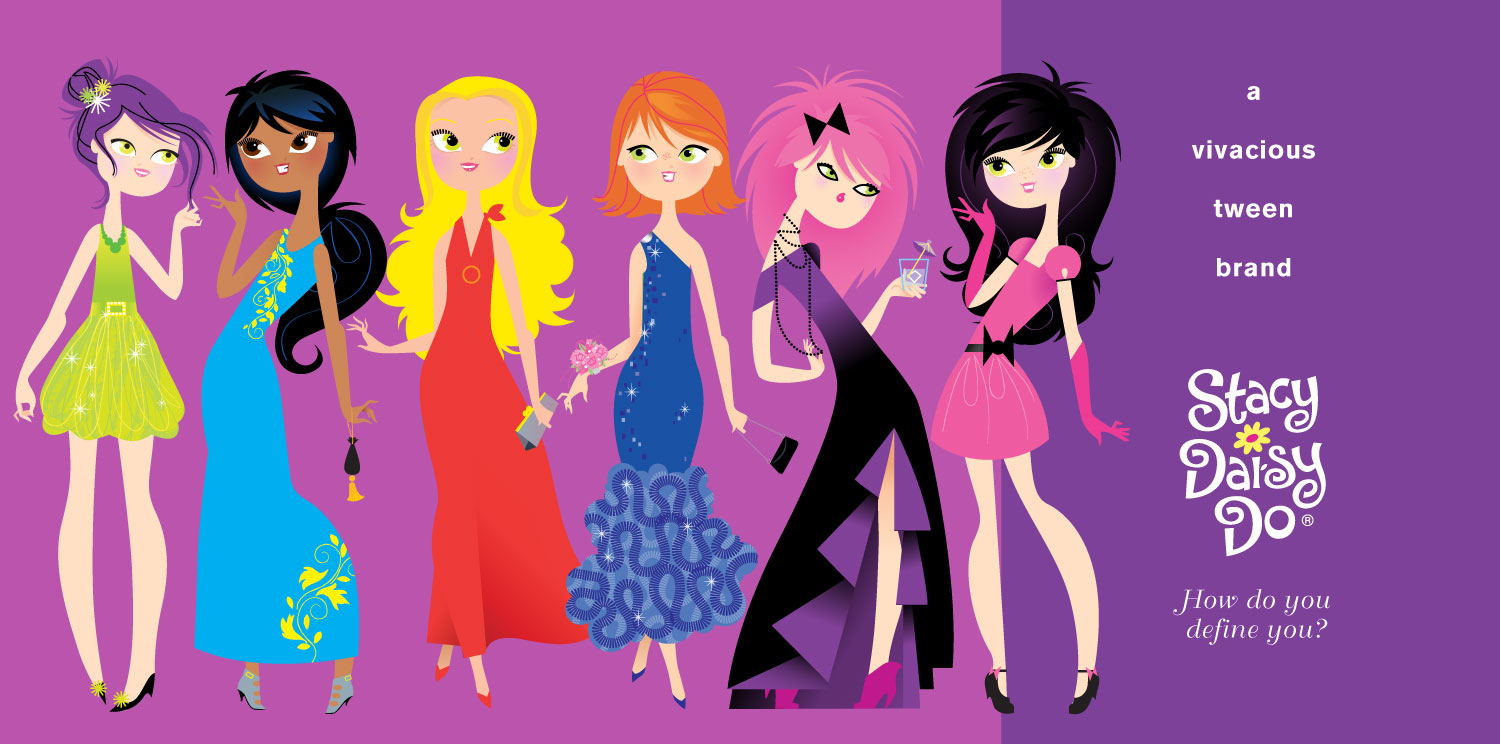 Stacy Dasiy Do® How do you define you?.
Who am I? What am I going to do? These are common questions faced by tweens today. At this age, they are just trying to fit in. They mimic everything from teen idols to adults to explore identities. Many hats are tried on, much to the dismay of parents. One minute it's all dance and pink tulle, then the next, it's hip hop and music lessons.
Girls see their talents as a definition of who they are. The characters in this brand are aspirational and with names and their own personalities. They are a fashion editor, sports trainer, social media expert, party planner, artist and a reporter. Which girl works best for your product?
The Stacy Daisy Do brand showcases girls boldly following their dreams. Vivid color palettes and modern patterns compliment the vivacious girls. Each collection includes a girl with coordinating icons, patterns and borders.
This collection is too vast to show all of the content here. Several activitity books have been created with this brand. Please contact me for more information if you are interested in licensing.
Styleguide available.