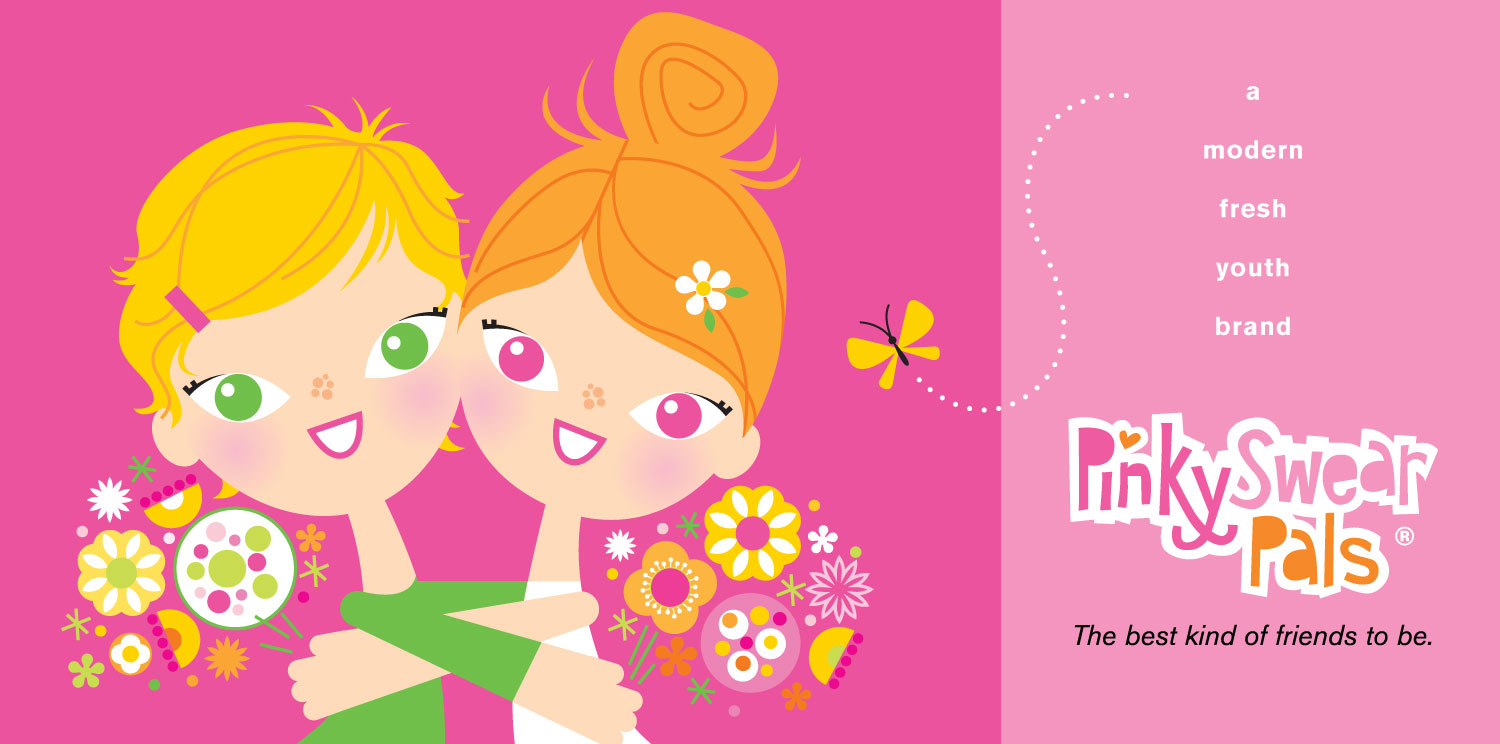 Pinky Swear Pals® The Best Kind of Friends To Be.
Hopscotch, Daisy chains and pinky swear secrets are timeless moments in every little girls' childhood. What makes those moments so special are the people you share them with.
The Pinky Swear Pals brand was created to celebrate friendship between girls. Different girls are featured in pairs enjoying life and friendship. Side by side, they nurture their friendship through shared experiences.
While the theme of of friendship is timeless, the fresh palette and style keep the Pinky Swear Pals brand modern. Clean lines and strong graphics contrast nicely with the sweet nature of the content.
The majority of the collections are divided into the four seasons. Each season contains several images of the main characters in a Spring, Summer, Fall or Winter setting and is supported with charming patterns, complimentary icons and borders.
This collection is too vast to show all of the content here. Please contact me for more information if you are interested in licensing.
Style guide available.